Arentz Construction Enterprises III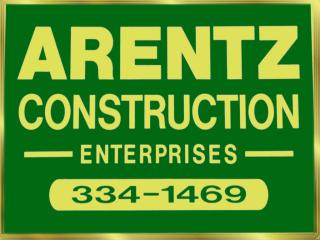 We Are The Pennsylvania Source For The Homeowner as well as Area Businesses and Contractor. Please take the time to See All of the Services We can Provide You!
We are a Registered Pennsylvania Home Improvement Contractor: PA015737; Licensed as an Out-of-State Contractor in the State of Maryland: 13343404; Licensed and a Utility Contractor for Carroll County Maryland: P00281-6; and on the Washington Township Authority Registry List for Plumbing.
Our Established Excavating Services include Pond Construction, Basements, Digging Footers, Ditching, and Land Clearing. We also install Sand Mounds and Septic Systems. In addition, we Pave and Stone Driveways. Trucking Services are also available using our Mack Trucks.
Our Construction Equipment: Mini Excavator, Track Loader, Backhoe, Skid Loader, and Trackhoe.
We also Deliver Top Soil, Fill Dirt, Stones, and Shale.
We Are Fully Insured and Locally Owned & Operated.
My brother and I have been doing this type of work for over 25 Years. Check out our Company History.
We Always Provide Free Estimates and Pride ourselves on having Reasonable Rates.

Partners: Timothy E. Arentz and Samuel L. Arentz
1549 Taneytown Road * Gettysburg, PA 17325
(717) 334-1469 Office (717) 334-0660 Fax



Give us feedback and visit our guestbook, we'd love to hear from you!
Visitors since February 2007